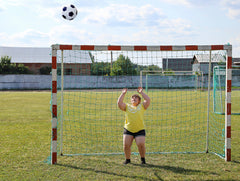 How Is Childhood Obesity Defined?
Obesity in children and adolescents is of special concern as it affects both their physical and psychological health during a developmentally critical stage.1 It is a chronic disease characterized by excess adipose tissue and known to be associated with a wide array of health issues. Obesity in children and adolescents is defined as a body mass index (BMI) equal to or greater than the age- and sex-specific 95th percentile of the 2000 Centers for Disease Control and Prevention growth charts. Overweight is defined as a BMI between 85th and 95th percentiles of the growth charts.
How Prevalent Is Childhood Obesity?
The prevalence of obesity has doubled among children and tripled among adolescents in the past three decades.1 The National Health and Nutrition Examination Survey reported that the prevalence of childhood obesity was 18.5% in 2015-2016, with the prevalence increasing with age. The World Obesity Federation predicts that this trend will continue, estimating that nearly 206 million youths (ages 5-19 years) will be obese by 2025 and 254 million by 2030.2
What Causes Childhood Obesity?  
Although the primary culprit of childhood obesity is excess consumption of food, various factors play a role in the development of obesity.1 Lack of physical activity as well as certain eating behaviors such as eating outside the home, frequent snacking, and drinking sweetened beverages are linked to obesity in children. In addition, maternal BMI is known to be a strong predictor of obesity, and the risk has been shown to increase further if both parents are obese. Other genetic, lifestyle, environmental, socioeconomic, and pregnancy-related factors linked to childhood obesity include the following:
Childhood Lifestyle Factors

Dietary pattern
Duration of sleep
Time spent watching TV
Time spent in the car



Family Characteristics

Ethnicity
Number of siblings of the child



Pregnancy-Related Factors

Birthweight
Sex
Number of fetuses
Mother's BMI during pregnancy
Mother's age at delivery
Maternal smoking during pregnancy

Other Factors

Maternal socioeconomic status
Maternal education
How Does Childhood Obesity Affect Health?  
Children and adolescents who are obese are at a greater risk of remaining obese as adults, carrying with them the increased disease burden associated with obesity throughout their lifespans.1 Obesity is one of the leading causes of morbidity and mortality,3 associated with conditions such as coronary artery disease, dyslipidemia, diabetes, sleep apnea, liver disease, and certain types of cancers.4 Studies are beginning to show that childhood and adolescent obesity is associated with numerous medical conditions even in young adulthood, highlighting the importance of early prevention of obesity.5
References:
1. Sanyaolu A, Okorie C, Qi X, Locke J, Rehman S. Childhood and Adolescent Obesity in the United States: A Public Health Concern. Glob Pediatr Health. 2019;6:2333794X19891305. doi:10.1177/2333794X19891305
2. Jebeile H, Kelly AS, O'Malley G, Baur LA. Obesity in Children and Adolescents: Epidemiology, Causes, Assessment, and Management. Lancet Diabetes Endocrinol. 2022;10(5):351-365. doi:10.1016/S2213-8587(22)00047-X
3. Health Effects of Overweight and Obesity in 195 Countries over 25 Years. N Engl J Med. 2017;377(1):13-27. doi:10.1056/NEJMoa1614362
4. Mitchell N, Catenacci V, Wyatt HR, Hill JO. Obesity: Overview of an Epidemic. Psychiatr Clin North Am. 2011;34(4):717-732. doi:10.1016/j.psc.2011.08.005
5. Horesh A, Tsur AM, Bardugo A, Twig G. Adolescent and Childhood Obesity and Excess Morbidity and Mortality in Young Adulthood—a Systematic Review. Curr Obes Rep. 2021;10(3):301-310. doi:10.1007/s13679-021-00439-9
(Disclaimer)
The content of this article is intended to provide a general information and knowledge on the subject matter. The views expressed in newsletters, articles, and blogs in the i-SENS USA website are not necessarily those of i-SENS Incorporated, i-SENS USA Incorporated or our publishers. Medical or nutritional information on i-SENS USA website is not intended to replace professional medical advice – you should always consult a specialist with any questions about your specific circumstances.