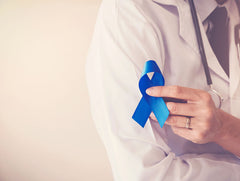 Diabetes is a chronic metabolic condition of elevated blood glucose levels.1 According to the 2022 National Diabetes Statistics Report by the Centers for Disease Control and Prevention, 37.3 millions individuals have diabetes in the US, of which 8.5 million are undiagnosed.2
As communities around the nation join to raise awareness of diabetes during the National Diabetes Month in November,3 i-SENS USA is committed to helping you manage your diabetes. The National Diabetes Month this year focuses on building your health care team and finding care and support in your diabetes journey. Please read through the highlighted topics below to learn about various aspects of diabetes management.
To learn about who is at risk for diabetes and when to be screened:
To learn about the different ways you can manage your diabetes with your health care team:
To learn about support groups for diabetes:
To learn about how to manage your overall health with the assistance of your health care team:
References:
1. Sapra A, Bhandari P. Diabetes Mellitus. In: StatPearls. StatPearls Publishing; 2022. Accessed November 21, 2022. http://www.ncbi.nlm.nih.gov/books/NBK551501/
2. National Diabetes Statistics Report | Diabetes | CDC. Published June 29, 2022. Accessed November 25, 2022. https://www.cdc.gov/diabetes/data/statistics-report/index.html
3. National Diabetes Month 2022 | NIDDK. Accessed November 21, 2022. https://www.niddk.nih.gov/health-information/community-health-outreach/national-diabetes-month

(Disclaimer)
The content of this article is intended to provide a general information and knowledge on the subject matter. The views expressed in newsletters, articles, and blogs in the i-SENS USA website are not necessarily those of i-SENS Incorporated, i-SENS USA Incorporated or our publishers. Medical or nutritional information on i-SENS USA website is not intended to replace professional medical advice – you should always consult a specialist with any questions about your specific circumstances.