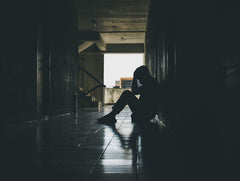 Management of type 1 diabetes mellitus (T1DM) includes complex and often burdensome therapeutic regimen that can lead to emotional and psychological challenges.1 As children and adolescents undergo rapid developmental changes, diabetes management can become especially stressful and pose difficulties to mental health for both the youth and their families.2
Studies have shown that young children and teenagers with T1DM have an increased risk of developing mental health problems such as depression, anxiety disorders, and eating disorders when compared to their non-diabetic peers.3,4 Although recent technological advances in diabetic therapies may alleviate some of the daily difficulties, the complex nature of diabetes management remains a significant stressor.4 Individuals face fears of hypoglycemia and hyperglycemia and can experience diabetes distress from the burdens of disease management.2 However, diabetes-related mental health issues can be effectively managed with early diagnosis and appropriate care.5
Depression – Youths and young adults experience higher rates of depression and are at risk for poor mental and physical health.3 The rate of depression in individuals with T1DM are 2 times greater when compared to the general population. A 2022 population-based cohort study based on a Swedish nationwide database found that individuals diagnosed with childhood-onset T1DM were at a 1.85 times greater adjusted risk of developing depression and at a 1.30 times greater adjusted risk of using antidepressants or anxiolytics.5 Of note is that relatives, especially biological parents, of individuals with childhood-onset T1DM are also at an increased risk of developing psychiatric illnesses.
Anxiety Disorders – Individuals with T1DM can experience increased anxiety when first diagnosed and when complications arise.3 Studies have found that parents of children with T1DM are also at an increased risk of anxiety, especially due to fears of hypoglycemic episodes. The 2022 population-based cohort study found that individuals with childhood-onset T1DM were at a 1.41 and 1.75 times greater adjusted risk of developing anxiety and stress-related disorders, respectively.5
Eating Disorders – Both adolescents and women with T1DM are especially at risk for developing eating disturbances and disorders.3,4 Disturbed eating behaviors such as binge eating and purging are found in up to 40% of women with T1DM, ages 15-30 years. It is important to address eating disorders as they are linked to poor glycemic control and various diabetic complications.
How Should Mental Health Be Addressed in Youth?
The American Diabetes Association (ADA) suggests several ways to appropriately address mental health issues in youth.2
Teamwork With Mental Health Professionals – Considering mental health professionals as a part of the multidisciplinary diabetes-care team can help address various psychological stressors and mental health concerns early on. Healthcare providers should regularly assess stressors and provide referrals to mental health professionals.
Support From Family Members – The ADA emphasizes the importance of encouraging family members to be involved in youth's diabetes management in a developmentally appropriate manner. This entails ongoing parental care in helping the youth maintain glycemic control and adhere to therapeutic regimens while encouraging appropriate shared decision-making and self-management. It should be noted that prematurely transferring diabetes-care responsibilities to the youth can lead to nonadherence and poor glycemic control.
Guidance From Health Care Providers – Current guidelines recommend that mental health issues should be screened in regular pediatric diabetes care.2,6 Providers should also assess socioeconomic barriers to diabetes management and regularly ask youths and parents about social adjustment and performance at school. Suboptimal glycemic control can negatively affect school attendance and performance. Additionally, providers should provide appropriate referral to mental health professionals and start screening for psychological and diabetes-related distress starting at ages 7-8 years and for eating disorders starting at ages 10-12 years.
References:
1. Khandelwal S, Sengar GS, Sharma M, Choudhary S, Nagaraj N. Psychosocial Illness in Children with Type 1 Diabetes Mellitus: Prevalence, Pattern and Risk Factors. J Clin Diagn Res. 2016;10(9):SC05-SC08. doi:10.7860/JCDR/2016/21666.8549
2. American Diabetes Association. 13. Children and Adolescents: Standards of Medical Care in Diabetes-2021. Diabetes Care. 2021;44(Suppl 1):S180-S199. doi:10.2337/dc21-S013
3. Ducat L, Philipson LH, Anderson BJ. The Mental Health Comorbidities of Diabetes. JAMA. 2014;312(7):691-692. doi:10.1001/jama.2014.8040
4. Sivertsen B, Petrie KJ, Wilhelmsen-Langeland A, Hysing M. Mental Health in Adolescents with Type 1 Diabetes: Results from a Large Population-Based Study. BMC Endocrine Disorders. 2014;14(1):83. doi:10.1186/1472-6823-14-83
5. Liu S, Leone M, Ludvigsson JF, et al. Association and Familial Coaggregation of Childhood-Onset Type 1 Diabetes With Depression, Anxiety, and Stress-Related Disorders: A Population-Based Cohort Study. Diabetes Care. 2022;45(9):1987-1993. doi:10.2337/dc21-1347
6. Delamater AM, de Wit M, McDarby V, et al. ISPAD Clinical Practice Consensus Guidelines 2018: Psychological Care of Children and Adolescents with Type 1 Diabetes. Pediatr Diabetes. 2018;19 Suppl 27:237-249. doi:10.1111/pedi.12736

(Disclaimer)
The content of this article is intended to provide a general information and knowledge on the subject matter. The views expressed in newsletters, articles, and blogs in the i-SENS USA website are not necessarily those of i-SENS Incorporated, i-SENS USA Incorporated or our publishers. Medical or nutritional information on i-SENS USA website is not intended to replace professional medical advice – you should always consult a specialist with any questions about your specific circumstances.