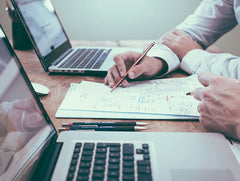 This year, TSE will be meeting virtual through August 23 – 25, 2021. The virtual exhibit will provide opportunities to engage with 300+ leading domestic and international retailers including drugs, food, mass, specialty, natural, eCommerce, and many others along operating a combined 200,000+ stores and eCommerce sites.
We, i-SENS USA, are excited to offer our best portfolio in diagnostic tools including our glucose monitoring systems. As a US representative of the global company i-SENS Inc. dedicated to improving the lives of people with diabetes and those who care for, we provide our best technology and support all over the world.
If you are a registered partner/buyer for TSE 2021 via NACDS and interested in finding out more about what we can offer you, search up 'i -SENS USA, inc' to find us! We will look forward to meeting you there.